3D Modelling, Branding, Film Production
The concept of branding zones was applied for the first time at Zurich Main Station. In addition to providing a powerful advertising presence, the project planning also focused on enabling effective branding effects. Various internal and external specialists were involved in the implementation, including experts in security, customer flows, architecture, urban planning and logistics.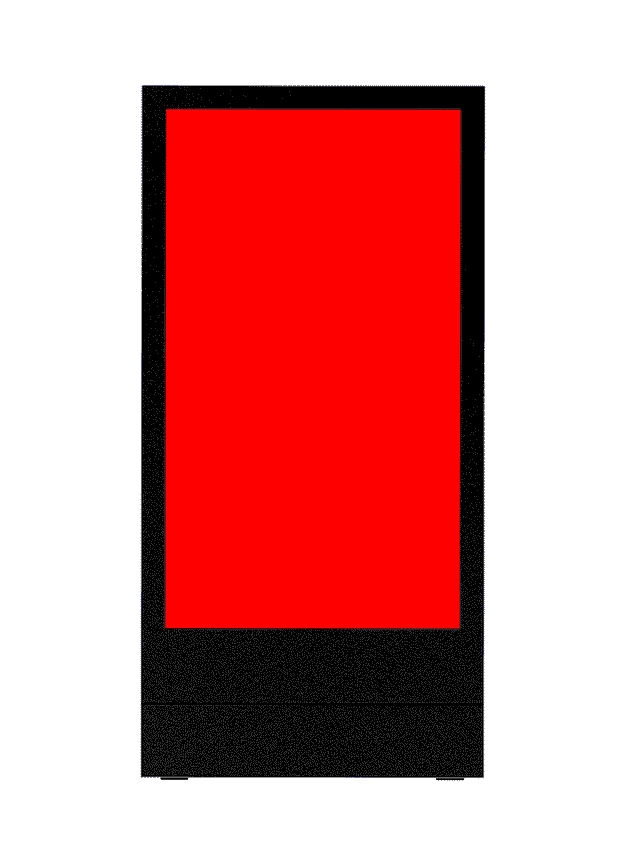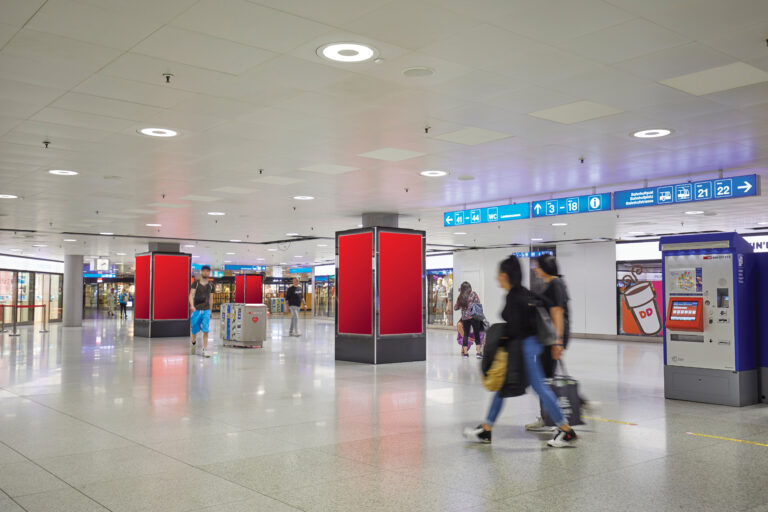 160 analog poster panels were scaled back in favor of 77 ePanels and digital cubes in highly frequented malls. As a result, advertising customers will benefit from an exclusive, impactful presence. A total of six zones can be used individually or in any combination – resulting in up to 2.8 million contact opportunities per week. Further implementations in Bern and Lucerne will follow soon.
Crealto supported APG in conveying this vision and designed project renderings with the help of photographs and Cinema4D in order to discuss and finalize the idea before implementation. This saves a lot of ambiguity in the implementation and both SBB as a partner in this project and APG can see what the project will look like on the basis of visualizations.
To get a really good idea on how we want to convey the message, we took photos of the entire train station and sketched out our rough ideas what we want to visualize.
In order to actually make realistic 3D Models, a second team measured the details of each photograph, so we had reference sizes in Cinema 4D to place the virtual camera based on the EXIF data from the actual photos.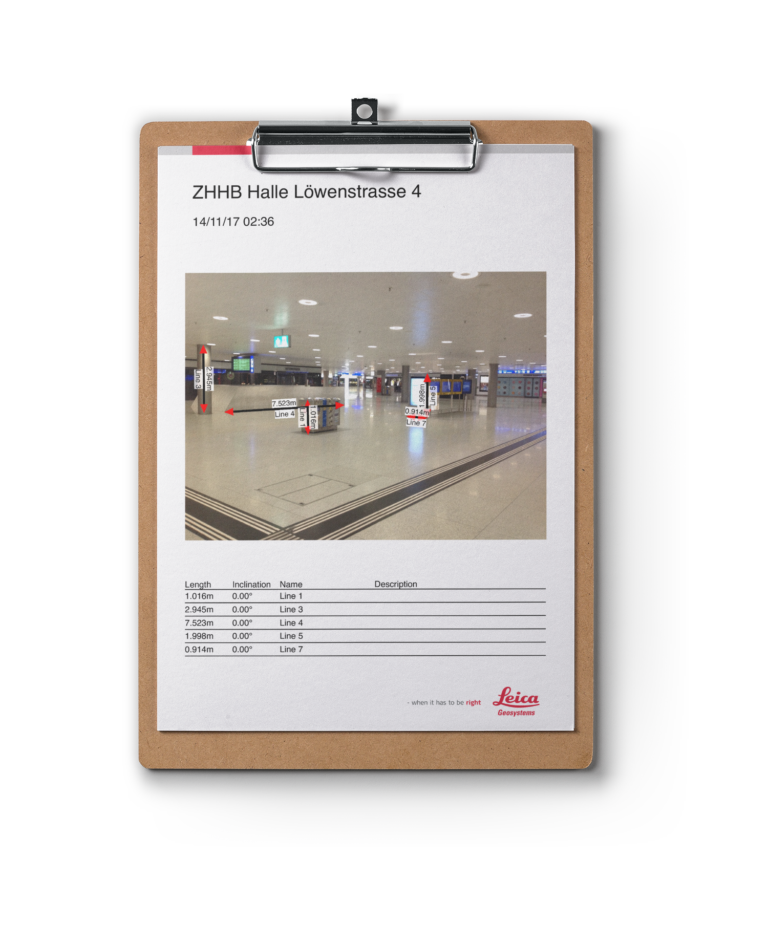 Now the digital work started, we had to retouch any existing screens or elements we recommend removing for the new look and feel of the train station
Overall we developed a little bit over 70 visualizations for different ideas and concepts, in the Gallery you can find just a small selection of them are just straight forward, explore new shapes of LED, some are animated lighting on a static poster, feature different view during day and night or even have a smart glass that can be turned on or off.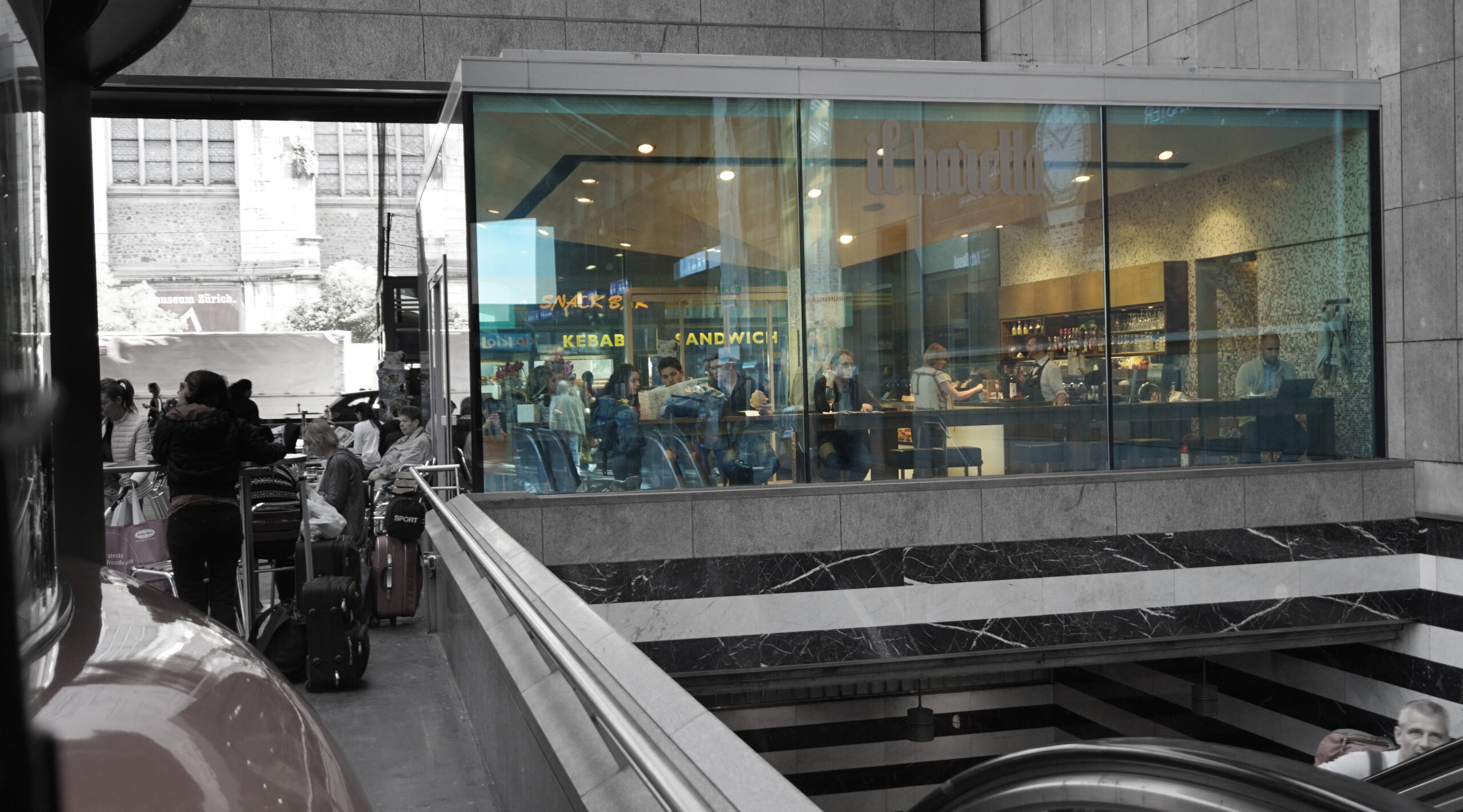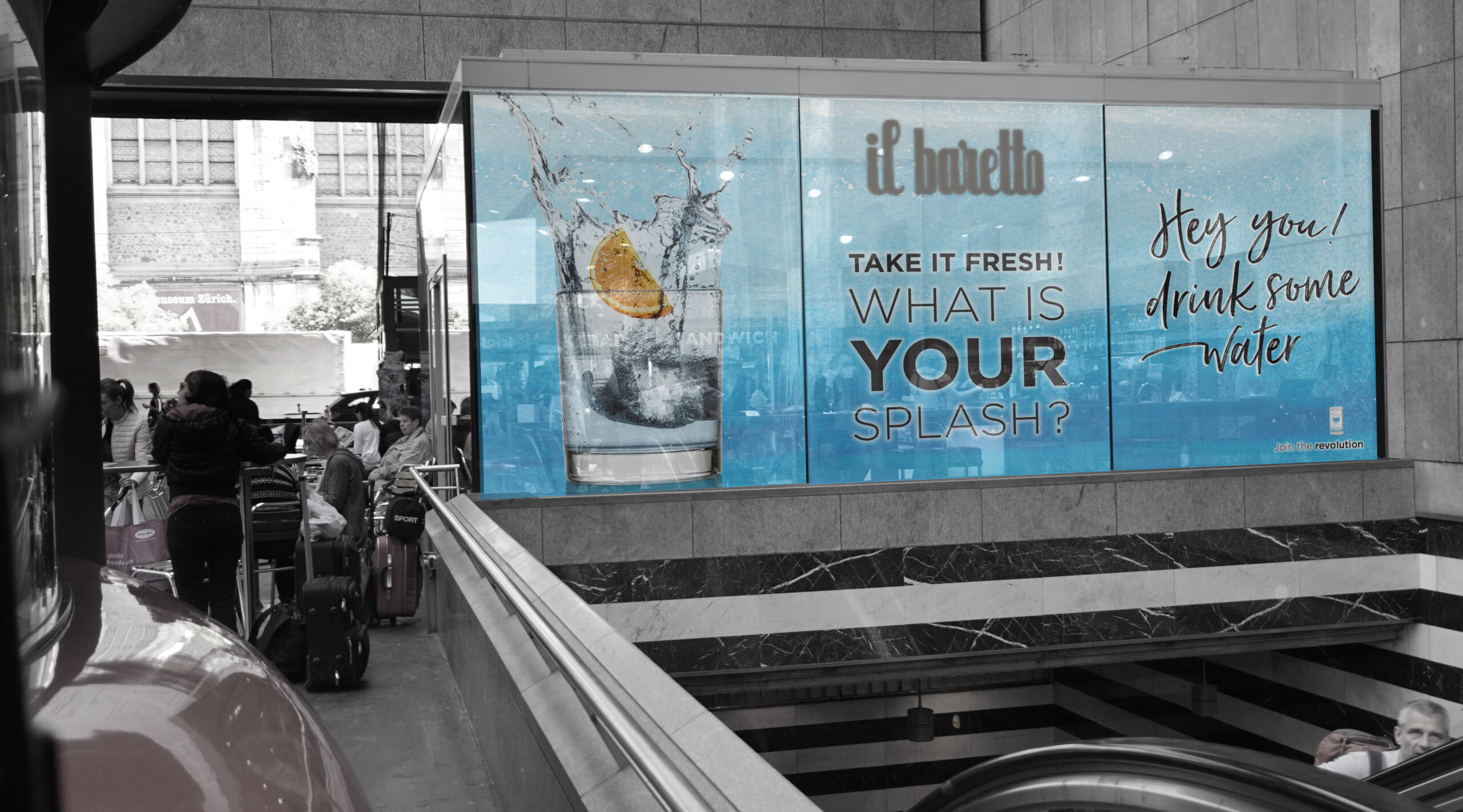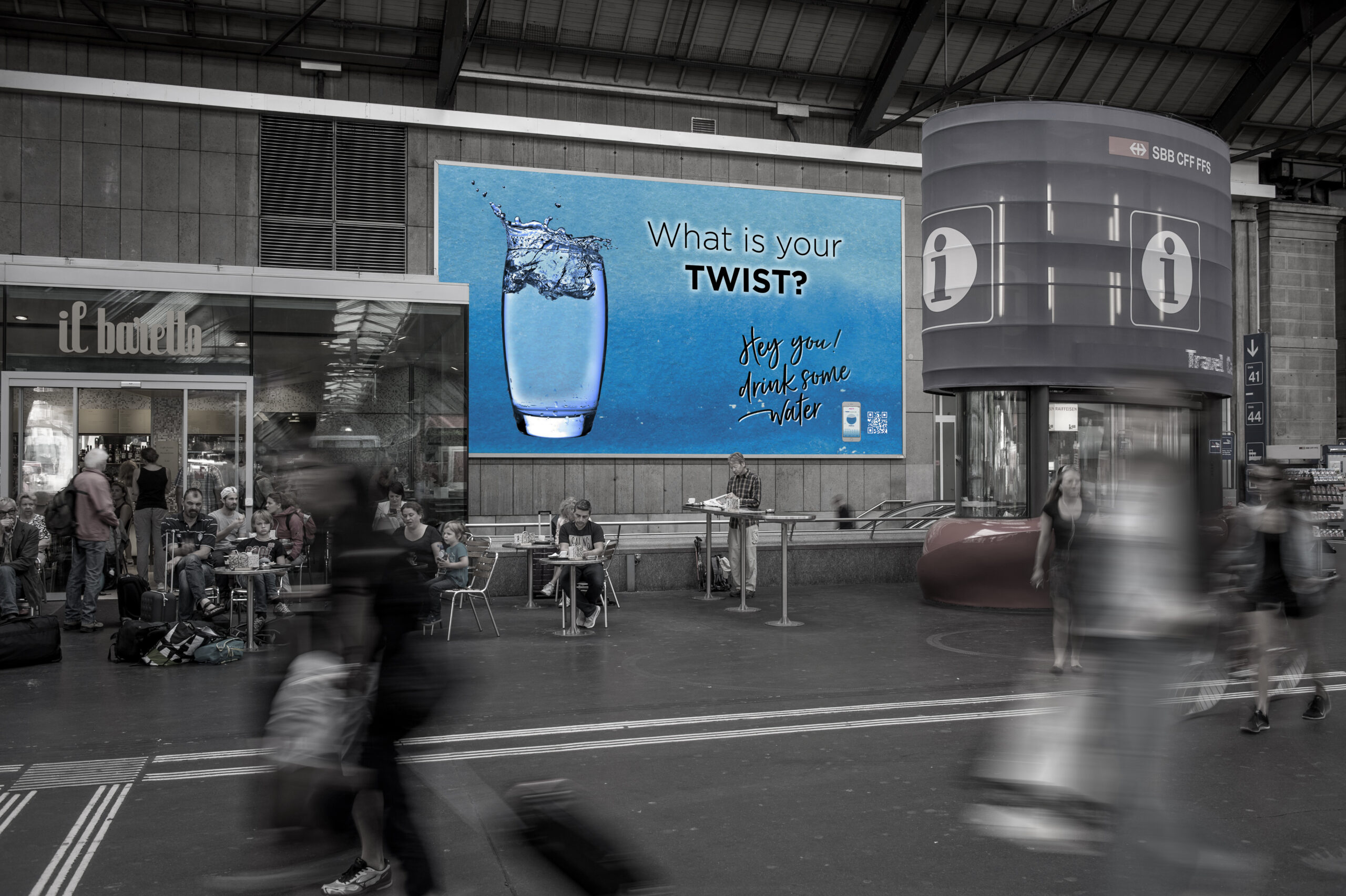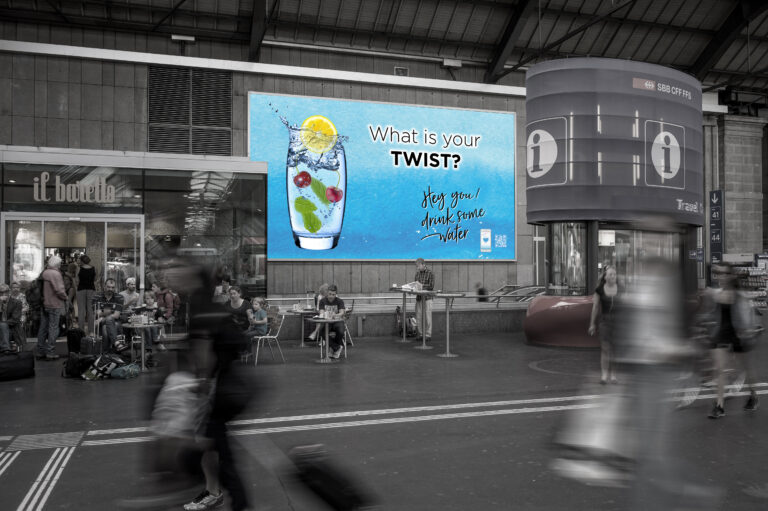 In addition to the visualizations for the presentation, Crealto also wrote and developed an opener video to introduce the customer to the topic within a few minutes and to emphasize the common path for the collaboration
Once the branding zones were in place, it was time for marketing. In order to better convey the effect of the screens, APG|SGA and Crealto decided to break new ground and present these places in a 360 degree film. This enables potential customers to see the zones in real time and view them from every possible angle.
Since the panels were not allowed to play advertisements at the time, they were programmed to show a chrome green for the shooting time, giving us the opportunity to replace them in post-production and also to use them individually as a visualization for customers in the future to preview their subject before they are showcased to the public.
More than 120 advertising customers, partners and project participants attended the event to kick off the digital expansion at Zurich's main train station.
Hours of Masking in After Effects
This project featured almost all the trades and specialties we had to offer. The fact that we were able to submit a complete and comprehensive pitch to the client and were able to congratulate our client on winning it, we were happy and proud to support APG in this process and we keep looking at a long-standing collaboration on different projects in the future. The mix of old fashion print with the brand new 360º Virtual Experience shows how in the future rich media will be an important element in any campaign.