Novartis Roombooking Tutorial
We were asked to assist Novartis with a short Tutorial series on how to book meeting rooms, auditoria and specialty rooms correctly. The new automated booking system generates requests on the backend and integrates with multiple calendars.
From the scripting (the requirement was to sound informal and helpful) to a sketched storyboard and the actual filming and editing, we provided the entire project management as well as the execution for Novartis.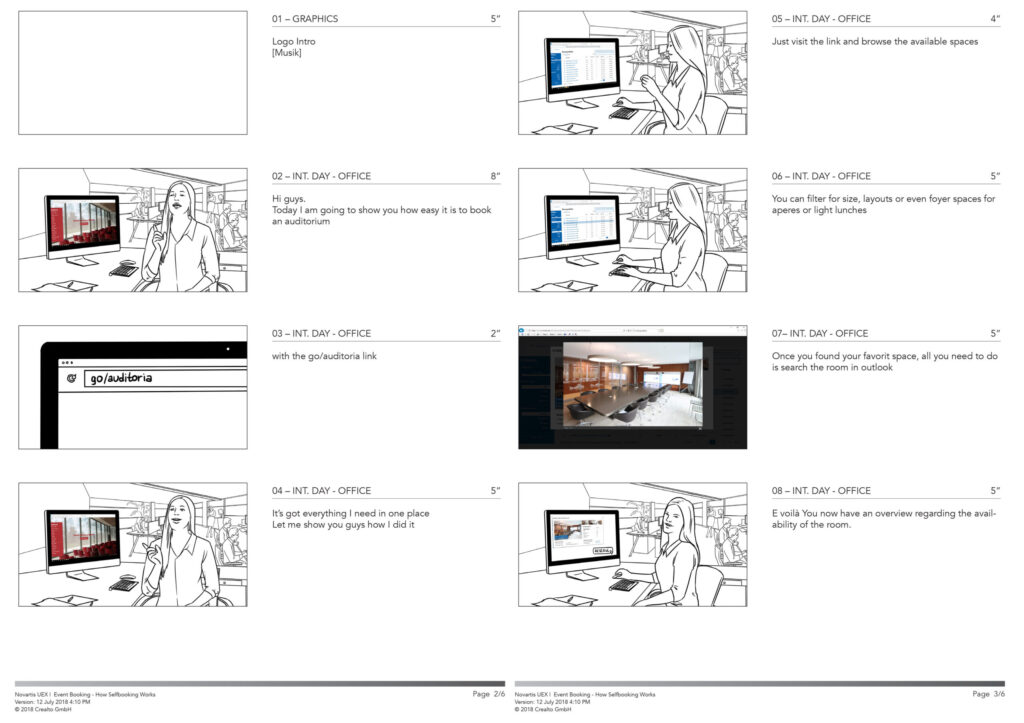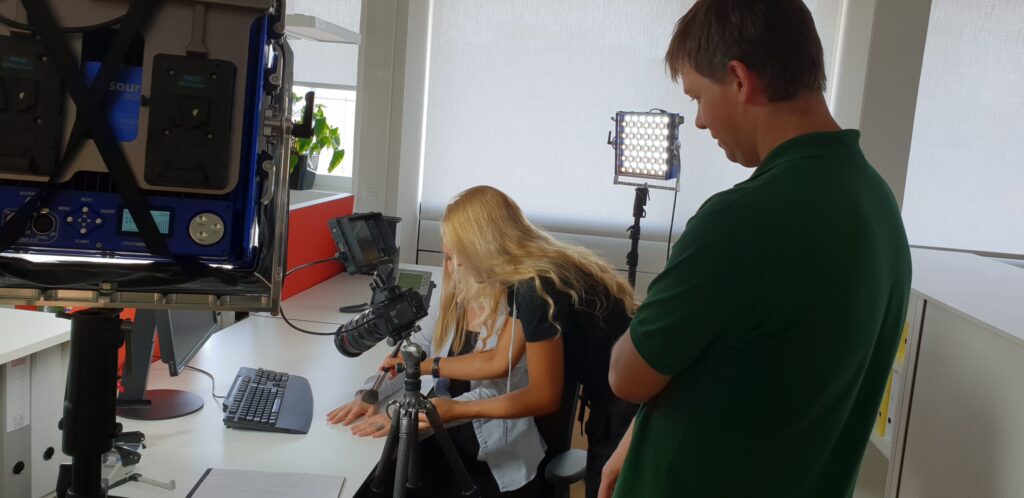 The challenge was to shoot in a live office environment and keep the crew small and agile, so we were able to shoot multiple episodes in one day. So we limited ourselves to Camera, Audio, Lighting and Make-up. To keep the costs low, we casted all characters within the staff, from background people up the the main lead.
Cast all Internal Employees
A compelling product demo can be a great sales and marketing tool. They can help to inform and educate your audience. And your content will be more memorable than a bunch of text or a static presentation. When people can see how your product works, they're more likely to see the benefits. And we where able to give the users a simple way how to use it and make their live easier.